Moles are flesh coloured, or pigmented growths on the skin. Moles are very common and can be found in people of all skin types, they tend to increase in number with age.
The term 'mole' encompasses many different lesions on the skin from skin tags to birth marks to seborrheic warts.
There are different options for mole removal, including shave removal, laser removal and excision. The method of removal depends on the size and shape of the mole. Histology samples are sent as standard.
Book your complimentary appointment with Dr Catherine Fairris today to dicuss the options available for removal at the Wessex Skin Clinic.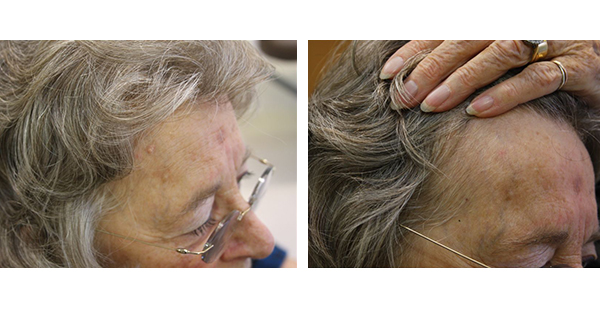 Is this service for everyone?
This service is designed for simple, benign moles and lesions.
This service is not for the removal of cancerous or atypical lesions and moles. Please speak to your GP in the first instance if you have any concerns about a mole.
Book a complimentary appointment today to dicuss whether this service would be suitable for you.
Who will it benefit?
Curettage and Cautery is ideal for small, superficial lesions that protrude from the skin
How does it work?
Curettage is the procedure in which a sharp blade or scalpel is used to lift away a protruding lesion leaving a shallow wound in its place.
Cautery is the method used to seal the wound and stop bleeding
There may be a lighter area of skin left where the lesion used to be, but this tends to fade with time.
The procedure generally takes around 30-60 minutes, depending on how many lesions need to be removed
The benefits
The procedure leaves only a shallow wound and hence heals quickly.
Usually results in good cosmetic outcome
Ideal for mole removal for cosmetic reasons
It is completed under local anaesthetic hence minimal "down time".
Treatment at Wessex Skin
Dr Fairris will assess your mole to determine its suitability for this service.

Only straight-forward lesions will be treated using this service.
Excellent service! Friendly, quick and professional. Easy to book appointments. I highly recommend it and can safely say that it was the best decision I made.
Dr Fairris keeps up to date and employs the latest techniques in aesthetic medicine
Your treatment will be carried out by Dr Catherine Fairris who has extensive experience.
You may require more than one modality to achieve you desired aesthetic outcome
Consultation fee off-set against treatment. No obligation to proceed to treatment.
All clinical sessions contain a mix of people with medical and cosmetic concerns.
On-site parking and close to J10 of the M3.
To arrange a consultation to discuss whether your mole(s) would be suitable for this treatment, call us today.