Microneedling, originally known as collagen induction therapy, is a well recognized treatment option in atrophic acne scars and for skin rejuvenation. Microneedling is the use of needles or 'microneedles' to achieve a therapeutic effect.
Microneedling creates thousands of controlled micro-injuries in the skin to trigger the body's natural wound healing process. This process results in the formation and re-modelling of collagen, which supports the underlying tissue. The result is more youthful, smoother and tighter looking skin.
Microneedling relies on the principle of neocollagenesis and neovascularisation that occurs as a result of the release of growth factors following needle piercing of the stratum corneum (a layer within the skin). These growth factors are responsible for the beneficial effects of microneedling.
As we age, the natural architecture of our skin deteriorates. This deterioration leads to fine lines, wrinkles. large pores and uneven skin texture. Activation of necollagenesis and neovascularisation improves these physiological changes.
SkinPen® is a medical grade microneedling devise that organically stimulates the skin's natural ability to repair itself.
SkinPen® is the first completely sealed device on the market to prevent fluid intake. It was developed in consultation with the FDA. It means there is a disposable pen for each customer.
No body fluids therefore can enter the SkinPen® Precision base device leaving the 'ingress protection' intact.  A disposable bio-sheath covers the entire device and pen for client safety.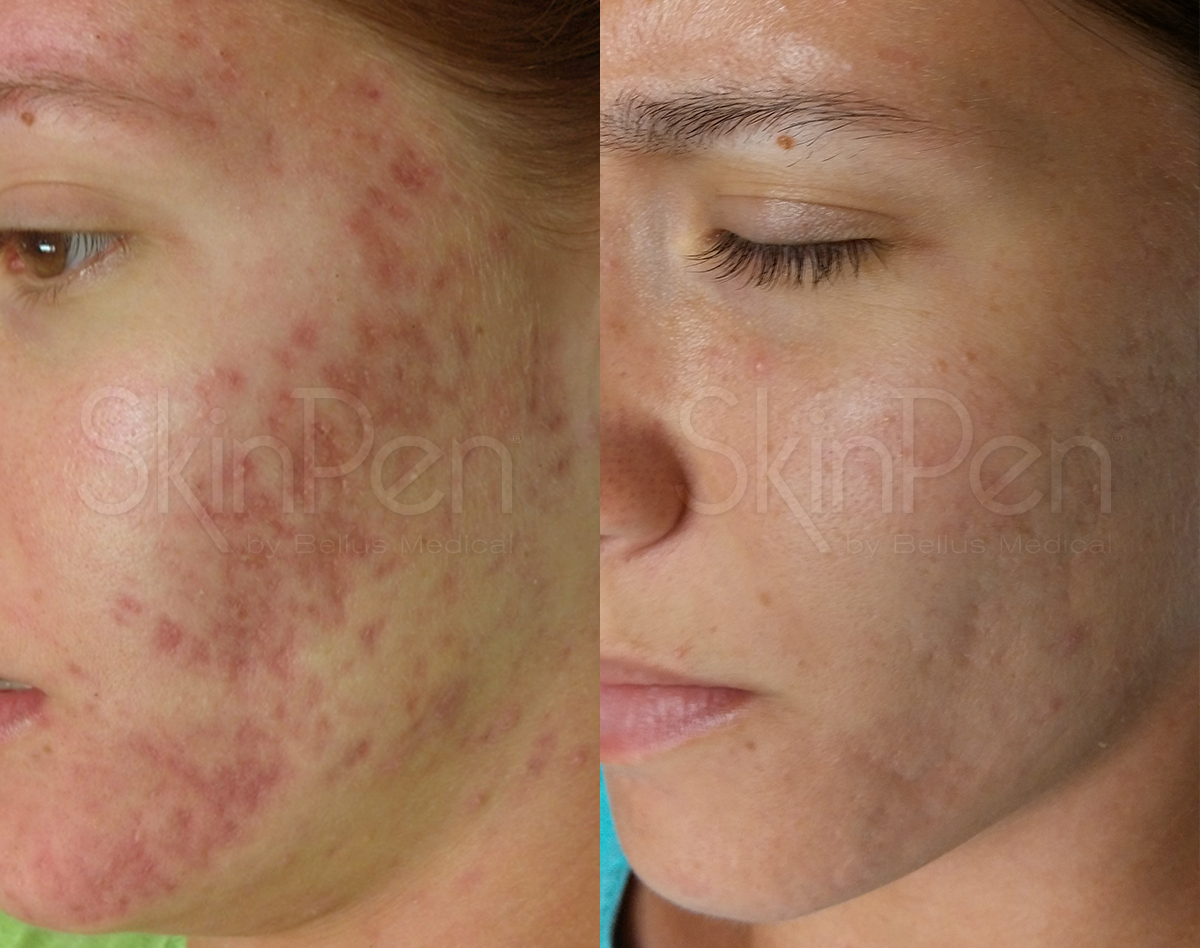 Results of 6 treatments of SkinPen® treatment for acne scarring
Microneedling is an effective (and evidence based) treatment for:
Acne scarring
Scars (Hypertrophic scars and burns scars)
Lines and wrinkles due to ageing
Androgenic Alopecia (male pattern baldness)
Microneedling can also provide an effective route to delivering drugs into the skin.
SkinPen® is designed to be:
A comfortable experience.
A short procedure time, approximately 45 minutes.
A plan for optimal results, typically 3-6 procedures.
Mild post-procedure effects, similar to a mild to moderate sunburn.
Effective on all body parts including face, neck and decolletage.
Safe for all skin types, light to dark.
Ideal any time of the year.
Quick 48 hour recovery time.
Little to no downtime.
lasting results
What to expect from treatment:
Advanced techniques with microneedling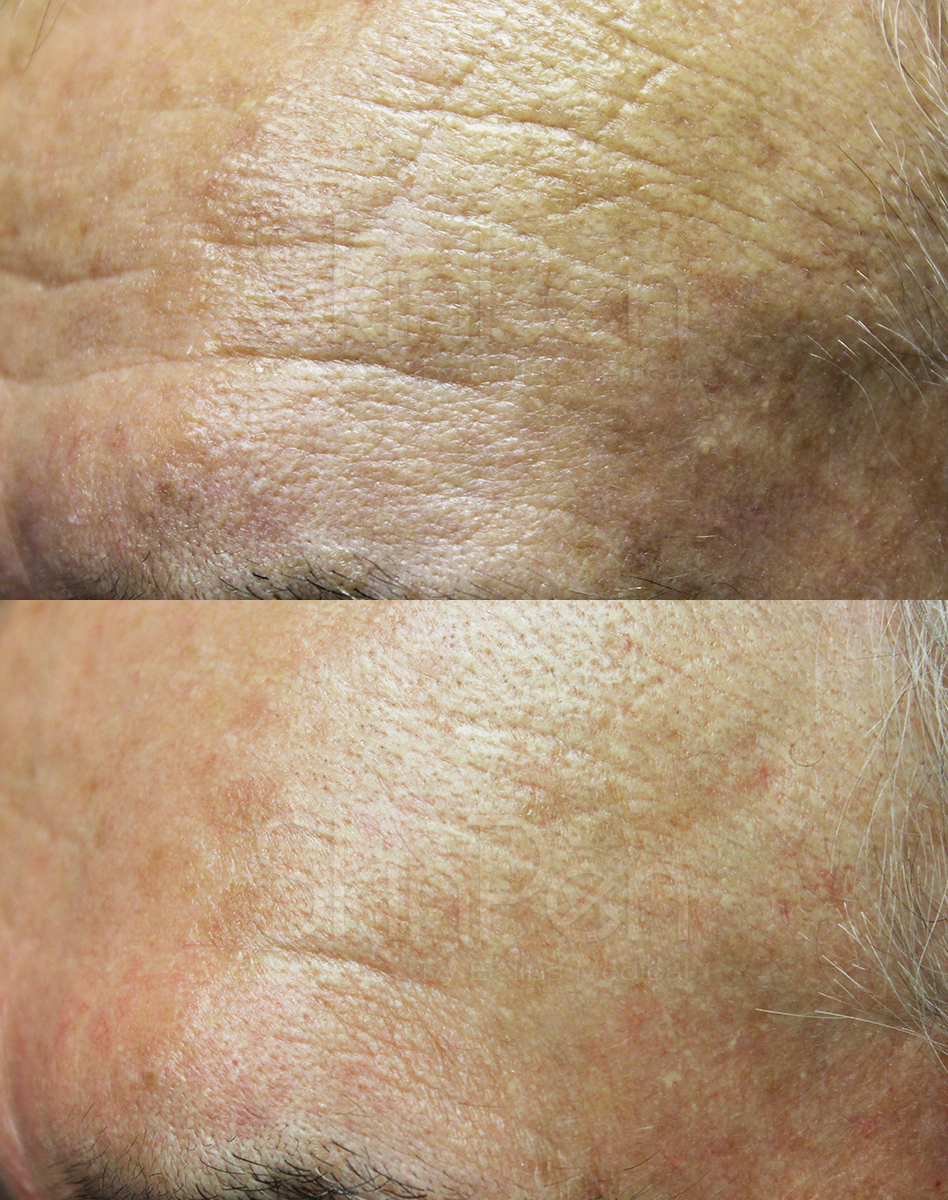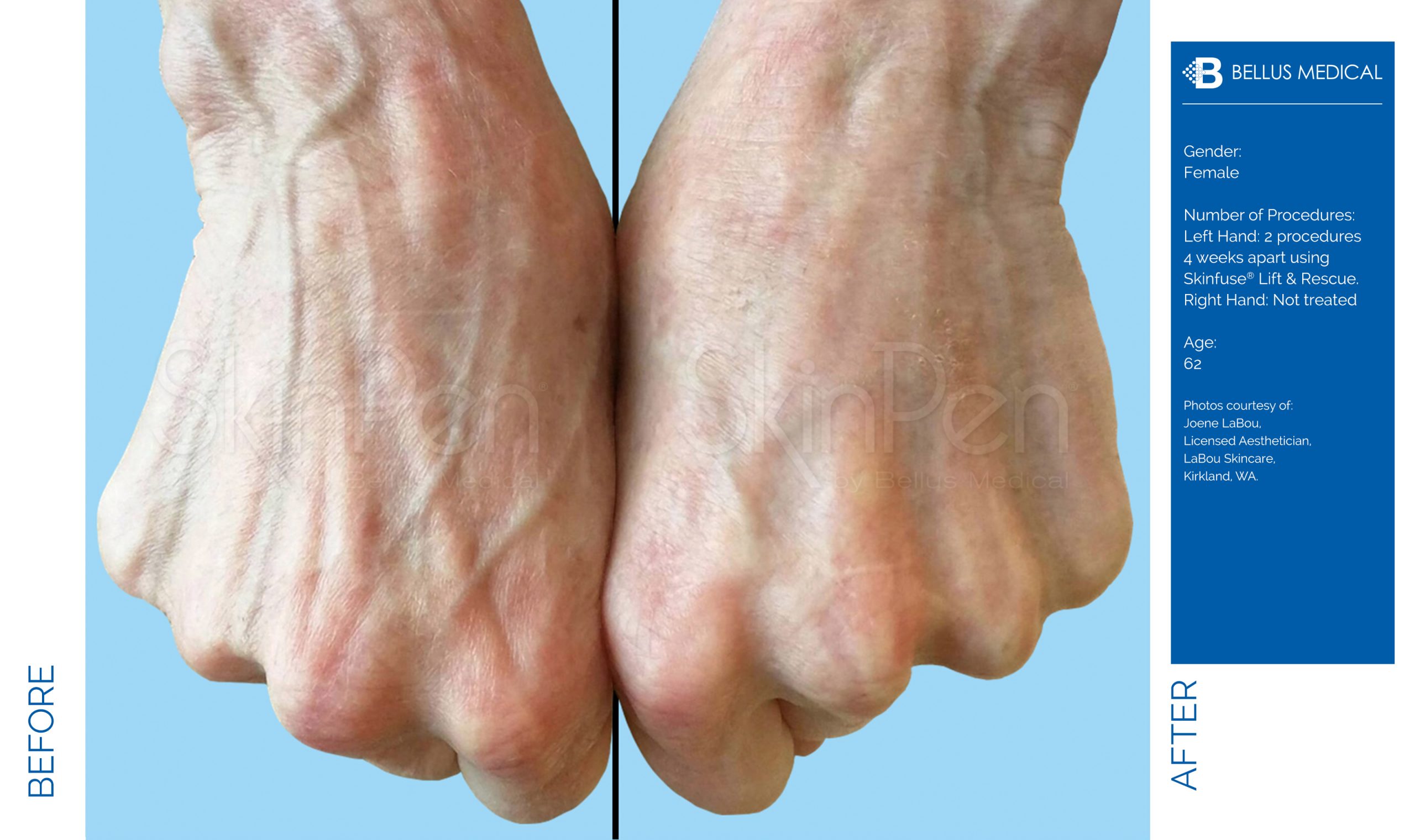 Dr Fairris is very approachable, I always feel listened to and she takes the time to explain everything in detail
Complimentary consultations
Non medical consultations with our in house experienced therapist is free. Medical consultations with Dr Fairris require a £50 deposit to secure your appointment.
Your privacy is important to us.
Dr Fairris uses only market leading products.
All clinical treatments are carried out by a highly experienced and qualified aesthetic doctor
We aim to give natural looking and subtle outcomes
On-site parking and close to
J10 of the M3.
Appointments are £50 with a therapist and £100 with Dr Catherine Fairris. This fee is redeemable against any treatment booked at consultation.