Dermalux® Tri-wave is the leading LED phototherapy devise that harnesses the power of natural light to rejuvenate and repair the skin.
Specific wavelengths of red, blue and near infrared light when applied to the skin have been clinically proven to penetrate the skin's deepest layers to energise its cells with proven rejuvenating results. This occurs through a process known as photo-biomodulation. Skin cells that are energised function better and can regenerate up to 200% faster which in turn leads to a more youthful, healthy and radiant complexion.
There is an abundance of clinical evidence that demonstrates the effectiveness of blue light (wavelength 415nm) in the treatment of P. acnes (the bacteria known to cause acne in the skin). To summarise; light is absorbed by porphyrins produced naturally within sebaceous follicles by P. acnes. Porphyrins are known to absorb light and 415 nm within the blue light spectrum is the most effectively absorbed wavelength. Light absorption leads to photo excitation of porphyrins and subsequent release of singlet oxygen and reactive free radicals that exert bactericidal effects on P. acnes. (in other words, blue light kills the bacteria that causes acne).
Red light has weak bactericidal effects on P. acnes and disrupts the function of sebaceous glands (the glands that produce oil within the skin). Red light also exerts anti-inflammatory properties on the skin, which is ideal for treating inflammation related to acne.
Why is Dermalux® Tri-wave unique?
Dermalux® Tri-wave delivers skin specific treatments using combinations of clinically proven Blue, Red and Near Infrared wavelengths to boost collagen and elastin production, improve circulation, reduce redness and irritation and blitz blemish causing bacteria.
Utilising the latest generation LED technology, Dermalux® Tri-wave ensures a safe and targeted delivery of light at the optimum intensity for maximum skin enhancing results.
Dermalux® Tri-wave is heat free, chemical free and does not harm the skin. It has an excellent safety profile and is beneficial for all skin types without downtime.
For enhanced and accelerated results, Dermalux® Tri-Wave therapy uniquely delivers simultaneous wavelength treatments which are tailored to your skin condition.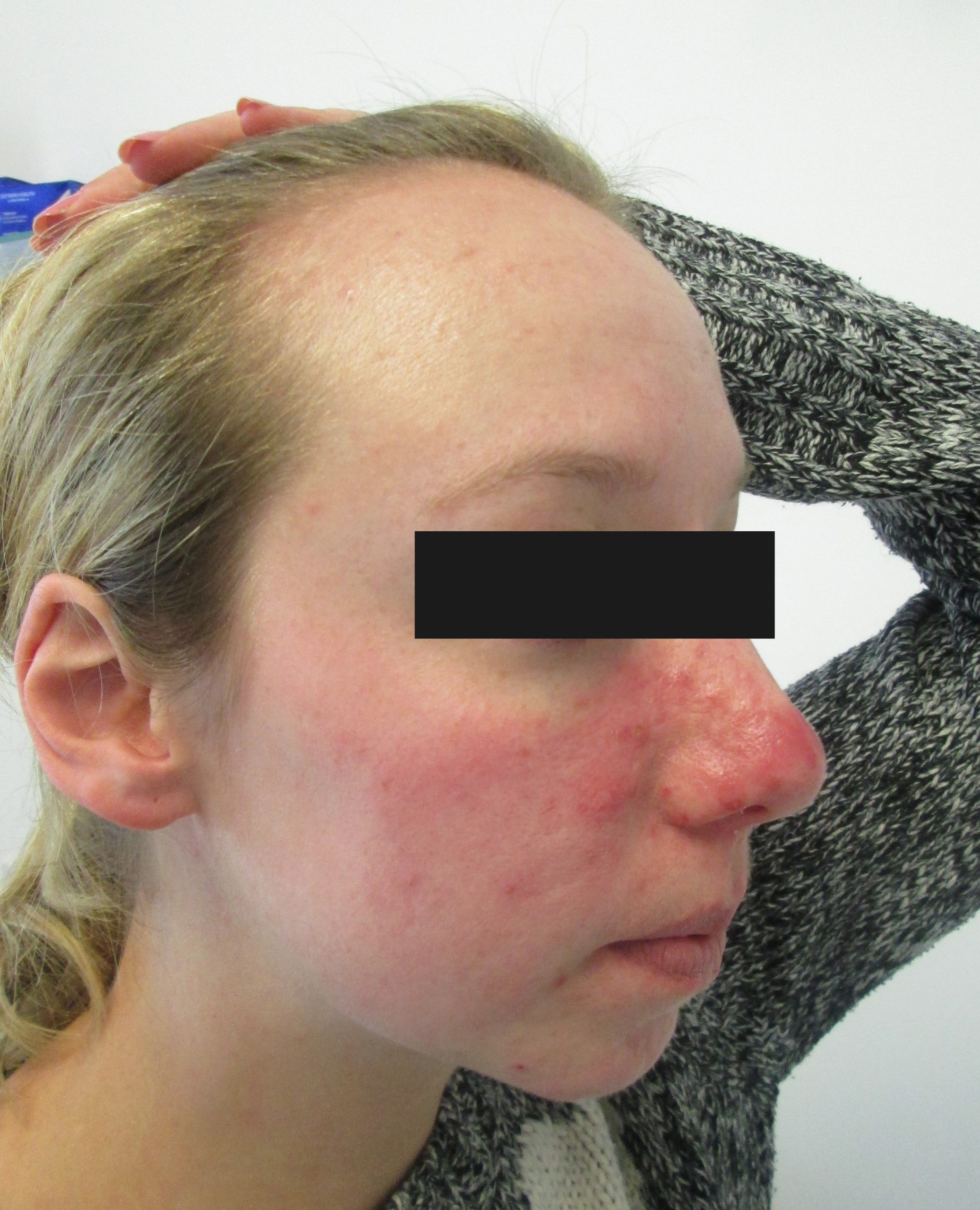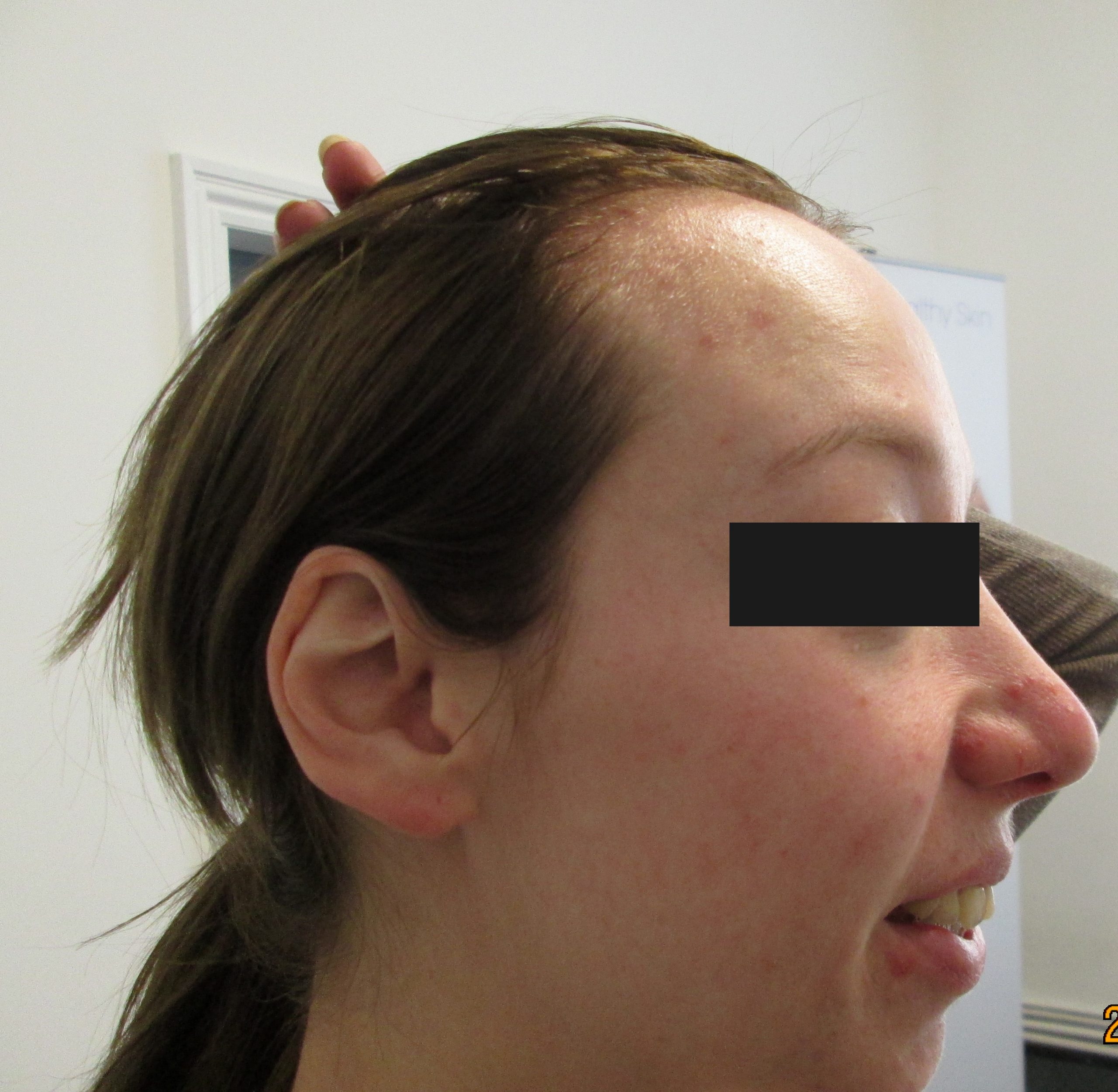 Top photo: Before Treatment
Bottom Photo: Following Dermalux Tri-Wave: Combined Red, Blue & NIR Total 8 treatments: 2 sessions per week for 3 weeks and 1 session per week for subsequent 2 weeks
Dermalux® Blue Light:
Anti-bacterial action
Treats spots without irritation
Improves skin clarity
Calming effect for problem skin
Dermalux® Red Light:
Boosts collagen and elastin production
Reduces fine lines and wrinkles
Increases hydration
Evens skin tone and texture
Revitalises and restores radiance
Dermalux® Near Infrared Light:
Advanced skin rejuvenation benefits
Calms redness and irritation
Reduces age spots and pigmentation
Restores skin health
Ideal for the most sensitive skins
The Dermalux® Tri-wave treatment is a relaxing, pain free experience with proven mood enhancing effects. Enjoy some luxury me-time as your skin absorbs the energising light to kick start cell regeneration and restore radiance.
Each treatment lasts for around 20 minutes and with no downtime, you can simply get up and glow! As the light triggers a whole cascade of skin enhancing processes, the visible benefits continue even after the treatment has finished.
Dr Fairris is very approachable, I always feel listened to and she takes the time to explain everything in detail
Complimentary consultations
Non medical consultations with our in house experienced therapist is free. Medical consultations with Dr Fairris are subject to a £50 fee.
Your privacy is important to us.
Dr Fairris uses only market leading products.
All clinical treatments are carried out by a highly experienced and qualified aesthetic doctor
We aim to give natural looking and subtle outcomes
On-site parking and close to
J10 of the M3.
Appointments are £50 with a therapist and £100 with Dr Catherine Fairris. This fee is redeemable against any treatment booked at consultation.